How MegaMillions Has Changed Lives of Jackpot Winners in 2018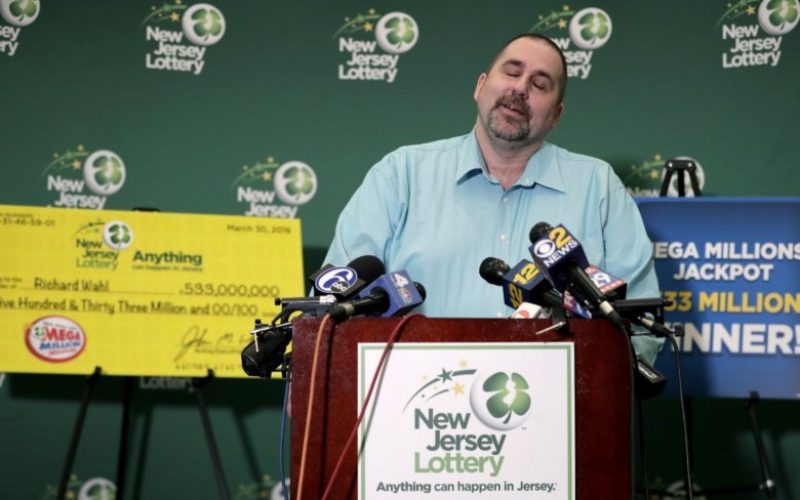 Lotteries are famous around the world because they give people with dreams a chance to fulfill those dreams. Unfortunately, not everyone can win the lottery. However, with so many countries having their own lotteries, hundreds of people are being made millionaires around the world every week. That's what's so beautiful about lotteries: they can completely change your life without you having any idea of that happening. Yes, some people are so lucky they have these vibes that tell them that they are going to win, but that does not happen to everyone. When you read stories of the lottery winners, you come to realize that they too were least expecting such a big event to take place in their lives.
Here are some happy lottery winner stories of 2018 to get you excited and help you take part in a lottery that can make you a millionaire too.
The Big MegaMillions Winners of 2018
The Winner Who's Only 20 Years of Age
That's the last thing you expect to happen. When you read most of the lottery winner stories, you realize that most of the people are adults who are in their 30s, 40s, and 50s. However, this was a big shocker for the world because the first big MegaMillions jackpot of 2018 went to a guy who is only 20 years of age. He also happens to be one of the unique ones who had the feeling that he was going to win. So, can you imagine how big the jackpot was? It was a gigantic $450 million, which happens to be one of the biggest MegaMillions jackpots ever.
The young winner was wise enough to not disclose his name or identity. In fact, he did not even give a lengthy interview after the win. However, the winner was courteous enough to tell the officials that he was going to follow his passions with the money. He also said that he was going to help his family as well as the poor ones. Luckily, the 20-year old was the only jackpot winner that day who hit it big with nearly half a billion dollars. Despite the withholdings due to the lump sum payment, which is what the winner chose, he was going to take more than $280 million home.
The lucky numbers for the young winner were 28, 30, 39, 59, 70 + 10 (bonus). It was a huge day for other winners as well. There were a total of six winners who won another $1 million each. So, the start of January saw a lot of new millionaires in the US. Another 56 winners got their accounts boosted by $10,000 as a result of this draw that took place on January 5, 2018.
The Big New Jersey Winner
This was probably the most beautiful Friday in the life of this person from New Jersey who suddenly became a millionaire when the MegaMillions draw took place on March 30, 2018. Yet another winner remained a mystery for the world and rightly so because people want to retain their anonymity when their winnings are so big. They were able to match 11, 28, 31, 46, 59, and 1 (Bonus) to win the jackpot of $521 million. It was once again one of the biggest MegaMillions jackpots in history.
The best thing about this result was that there was only one winner and for choosing the lump sum payment option, they were going to take home a huge truck load of $317 million. That was a beautiful night for two more players who were able to match only the five regular balls. These people took home $1 million each too. In addition to that, there were a total of 52 winners who got $10,000. Of course, that money was enough for them to enjoy a great holiday.
The Lucky Group That Will Keep Working
Once again, MegaMillions remained impressive and the jackpot rolled over for several weeks to become $522 million. The winning numbers on this July 24 draw were 1, 2, 4, 19, 29 + 29 (Bonus). When the draw took place and it became public who the winner was, it was actually a group of people working in the same company who had bought this lucky ticket. Only one person, namely Robert Reyes, came forward to collect the prize and give only a little information about the winners. These were 11 winners who planned to keep on working even after winning all the money.
The group worked in the financial industry according to the representative Reyes. The amount was so big that even if the group chose to get it as a lump sum payment, they would have walked away with nearly $321 million. Since the group consisted of 11 people between the ages of 21 and 60, each member was now nearly $30 million richer.
This was a beautiful day for a lot of other players as well. Usually there are only a couple of winners in the second tier prize category. However, on this particular day, there were six winners in the second prize winning category. Every winner in this category won another $1 million each. In addition to that, there were a lot of third prize winners as well. These were the people who matched five regular and the mega ball to win the third prize. There were 93 of these winners and each person was going to take home a delicious wad of $10,000.
Final Thoughts
MegaMillions has always remained the second best lottery in the US, right after Powerball. However, you will be glad to know that MegaMillions is now about to leave Powerball behind as well. After several rollovers after the winning of this group of 11 people, the jackpot is now above $1 billion. When the figures come out, it could be even more than the biggest jackpot ever won in history, which was a Powerball jackpot of more than $1.5 billion. It happens very rarely but the winner of the MegaMillions jackpot will be a billionaire this time. If you have been thinking about buying a MegaMillions ticket, maybe now is the best time to do that.